Look For The Silver Lining
Look For The Silver Lining ~ is one song featured on the first CD Treasured Memories: Quiet Moments and due to the international success of this song, we felt we needed to re-release it in MP3 format for easy download.
In my search to start my very first CD, I was directed to the renowned David Warrack. A Canadian composer, conductor, pianist, and orchestrator among a list of many other talents. David brought his amazing gifts on the piano and love of this special music to this project.
We would meet at David's home to work through the list of songs that I had collected as possible choices for this specific CD. There we would be David on his piano… and I singing my heart out beside him. What fun we had, at times starting a song and then looking at each other and deciding 'not right' and moving on to the next. I will always have the most wonderful memories of this time together.
With this first CD, I wanted to create something intimate and gentle, something that would be reminiscent of the days when people would gather around the piano and sing. And so, I decided this CD would be recorded with just the piano and voice.
David suggested doing something different and recording it in an analog format to give it a true feeling of 'a time past'. We recorded this CD at Acrobat Studios with owner/engineer Jim Morgan… a wonderful studio complete with a Boston Steinway 7'3" Grand Piano.
There was something so surreal about finally being in the studio. There I was in an intimate sound booth, headphones on and microphone in place, looking at David Warrack in another sound booth playing the Steinway Grand piano… my dream became a reality. I will always be grateful to David for sharing his time and talents with me for my very first CD.
For its re-release in MP3 format, John Sheard arranged and produced additional orchestration.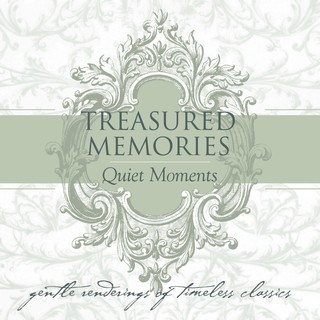 As the saying goes "It takes a village..." and so, I want to share the team and credit those who helped make this song and CD a success:
Arranged and Produced by David Warrack
Additional Orchestration by John Sheard
Recorded at Acrobat Studios
Engineered by Jim Morgan
Mastered at Lacquer Channel by George Graves
CD Design by Patrick Duffy for Attention
CD Photo by Helen Tansey
CD Pressing by Joe Wood at RDR Music Group
Look For The Silver Lining (B.G. DeSylva / Jerome Kern, Redwood Music Ltd. / Universal-Polygram Int'l Publishing Inc. Co.)
TO SAMPLE and DOWNLOAD MP3, SELECT YOUR FAVORITE ON-LINE STORE: